Eleconic Vision has a comprehensive range of system configurations catering to customers' needs, namely; Troy Series, Solar Series and Uranus Series .
Troy Series inspects unit on Jdec Tray.
Solar Series inspectsunit on Stripe.
Uranus Series inspects individual or standalone In-tray unit.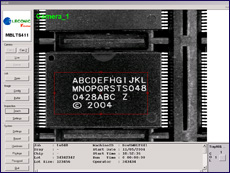 Eleconic's inspection scan module is designed to perform quality check on a wide range of IC configurations in tray matrix, stripe matrix or single IC arrangements. "Single" means individual IC placed on boat carriers or trackway. The inspection can also be performed on-the-fly while the device is moving in the handler. This on-the-fly inspection concept allows overall machine throughput to be increased. The system inspects for marking defects such as missing, wrong and blur print, etc. Criteria for device sorting are achieved through a set of tolerance values for individual parameters.

Troy Series (Unit on Jdec Tray)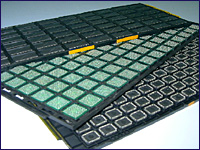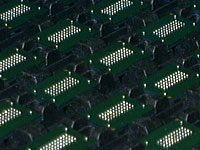 MBLTS – Mark Ball Lead In-tray Scan
MBLTS Mark, Ball, Lead In-tray Scan System caters to high speed and accurate pre-ball and lead inspection and post-marking inspection.
MOS – Mark Orientation Scan
MOS Mark Orientation Scan System performs high speed in-tray marking inspection.
OCRS – Optical Character Recognition Scan
OCRS Optical Character Recognition Scan System processes 2D matrix code and character optical recognition on IC packages in-tray.
Solar Series (Unit on Stripe)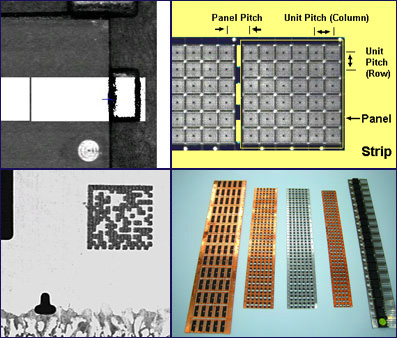 IDS – IC Deflash Scan
IDS Laser De-flash Scan is a high speed and accurate inspection system to detect IC position and size on stripe. Inspection results are transferred to laser system for IC burrs deflash.
SIS – Substrate Inspection Scan
SIS Substrate Inspection Scan System inspects substrate surface defects. The full colour system detects defects such as gold pads, fingers shape and size, impurities and contaminants.
MOS – Mark Orientation Scan
MOS Mark Orientation Scan System allows on-the-fly marking defects inspection to be performed on a variety of different stripe configurations.
CMS – Cross Mark Scan
Cross Mark Scan System involves on-the-fly inspection of the cross-markings prints on stripe. This is to ensure selective laser marking on stripe will be carried out quickly and accurately.

Uranus Series (Individual / Standalone Unit Inspection)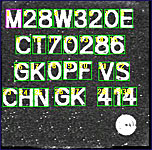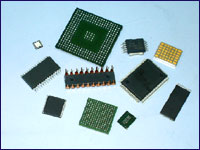 TMLS – In-tape Mark Lead Scan
TMLS In-tape Mark Lead Scan System executes marking, lead and orientation inspection of IC in tape.
DIPS – Dual In-line Package Scan
DIPS Dual In-line Package Scan System is designed to carry out high-speed marking and lead inspection for PDIP packages. It inspects marking defects such as incorrect, offset and inverted marks as well as lead dimensional check such as lead spread, sweep, length deviation etc.
SOMLS – SO Package Scan
SOMLS Small Outline IC Scan System performs high-speed marking and lead inspection on SOIC packages.
BGYS – BGY Package Scan
BGYS BGY Scan System carries out dimensional and surface defect checks on BGY devices. It measures defects such as burrs, missing grounds, access glue, warp and oxidation.
SPS – Substrate Placement Scan
SPS Substrate Placement Scan performs positional and size checks on substrate. The system controls robot manipulator incorporating offsets correction values for accurate substrate placement.
CADS – Cover Adhesive Dispensing Scan
CADS Cover Adhesive Dispensing Scan enables the inspection of glue positional check on casing with a wide configuration. The inspection is being performed while the casing is being indexed.
EMAS – Electronic Monitoring Alignment Scan
EMAS Electronic Monitoring Alignment Scan is developed to perform continual closed loop inspection of micro-holes on electronic gun. This closed-loop system allows optimal alignment to be achieved.
3DBLS – 3D Ball Lead Scan

3DBLS 3D Ball Lead Scan System provides highly accurate height measurement of ball and lead for BGA and SOIC packages respectively.